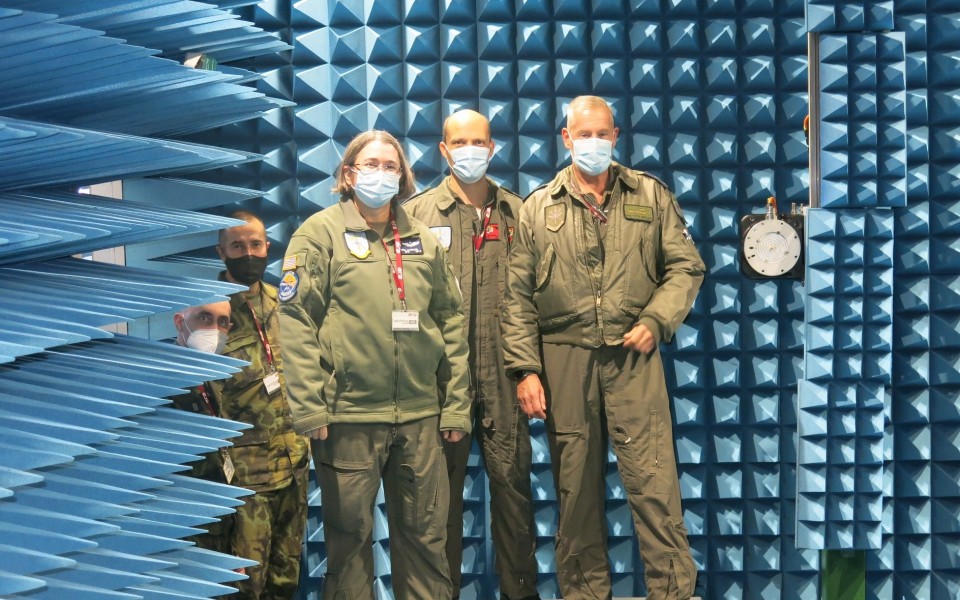 NATO AWACS experts exchanged their experience with ERA EW operators within the ERA HQ visit
For some period of time now, experts from the Czech Armed Forces and the NATO group E3A, e.g. specialists in AWACS, have cooperated in arranging the best possible training for ESM (Electronic Support Measure) systems operators. Regular visits of different NATO working groups and agencies have been part of it. ERA, thanks to its long-term cooperation with the Czech Army in the EW field, has been asked to prepare a workshop for the E3A group from the NATO airbase Geilenkirchen (https://awacs.nato.int) in its R&D centre in Pardubice.
The workshop was held in November and organised by the ERA EWOS (Electronic Warfare Operational Support) department. Its members introduced the capabilities of ERA products and their operators, with a focus on real obtained results, to colleagues from the E3A group. As part of the schooling, the participants appreciated the expertise provided by EWOS and the opportunity to see proven systems such as PET (Passive ESM Tracker) VERA-NG and other systems currently being developed in ERA. There was also a beneficial discussion on data mining and its processing using the similar experiences AWACS and EWOS operators have had. A further exchange of knowledge contributed to the idea of broadening of collaboration of NATO AWACS and ERA systems PET and PLESS (Passive Long-range ESM Surveillance System).
On AWACS
AWACS (abbreviation for Airborne Warning And Control System), is a mobile, long-range radar surveillance and control centre for air defence. The system, as developed by the U.S. Air Force, is mounted in a specially modified Boeing 707 aircraft.