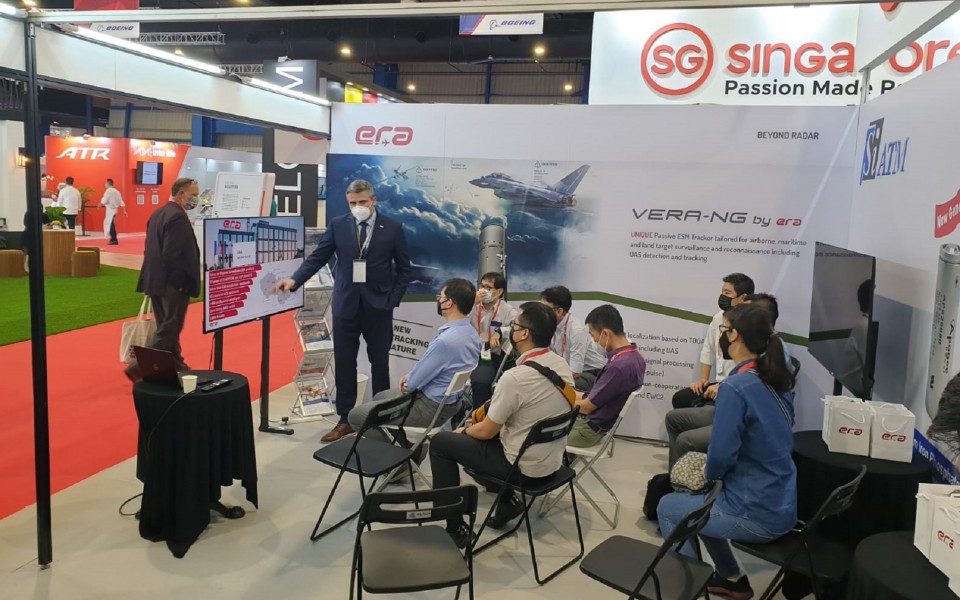 Singapore Airshow – another opportunity for ERA to become more remarkable in Southeast Asia
ERA exhibited its technologies as part of Singapore Airshow held at Changi Exhibition Centre, Singapore on 15 – 18 February 2022.
ERA successfully presented its military and ATM systems, focused on Deployable Passive ESM Tracker VERA-NG tailored for air, maritime and land target surveillance and reconnaissance for defence and electronic warfare purposes. An ERA representative, Head of Sales, met with numerous industry influencers, military officials and government delegations to discuss the system and its newly introduced counter-UAS abilities.
ERA has had a long-term relationship with CAAS (Civil Aviation Authority of Singapore). ERA technologies have been in use at Changhi Airport since 2009 and another fruitful cooperation regarding new projects is on the way.
Singapore Airshow is organised every two years. This last one attracted 30,000 trade attendees from 110 countries and regions and 930 participating companies from 45 countries with one goal: to forge partnerships and seal deals in this region.