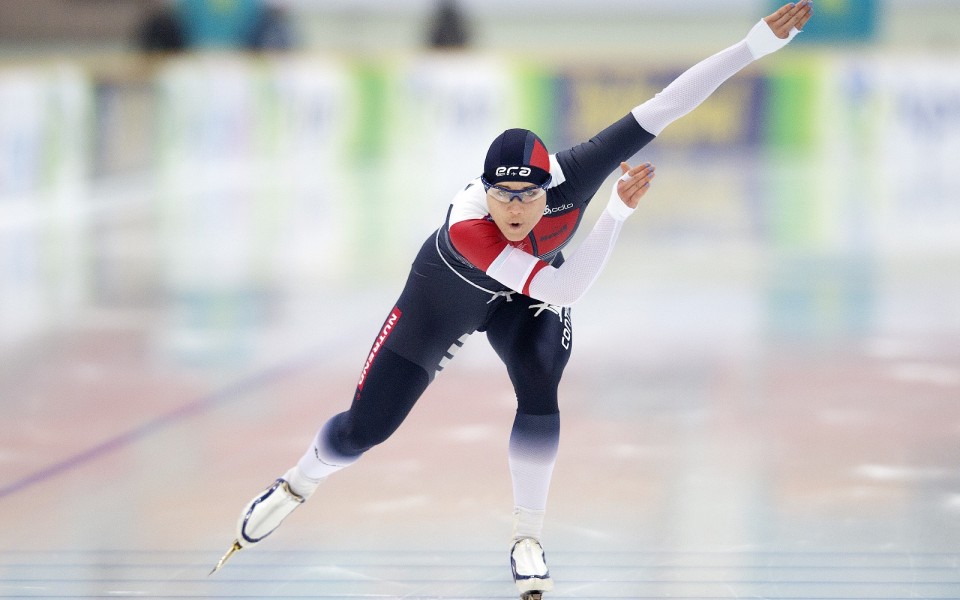 Speed skater Erbanova Makes Her Fans Happy Once Again
European Sprint Champion Karolina Erbanova won three more medals and has delighted Czech speed skating fans in ISU World Cup Speed Skating at the Sportforum in Berlin last weekend.
After winning the European Sprint title with four second places at various distances in Heerenveen in January, the Czech sprinter now took two silver medals in the 500 metre track on Friday (38.12 s) and Saturday only behind the this time unbeatable Japanese skater Nao Kodaira.
Karolina Erbanova had a time of 1:15.50 in the 1000 metre race on Sunday to finish third after Heather Bergsma and Marrit Leenstra. The American Bergsma has won all of the 1000m World Cup races she has entered this season, Marrit Leenstra from the Netherlands took the silver and Karolina grabbed the bronze medal.
Erbanova is now seventh in the World Cup rankings. She has thus easily qualified for the World Sprint Speed Skating Championships which will take place in Calgary, Canada, at the end of February.
ERA signed a contract of partnership with Karolina in 2014 and has supported her ever since.