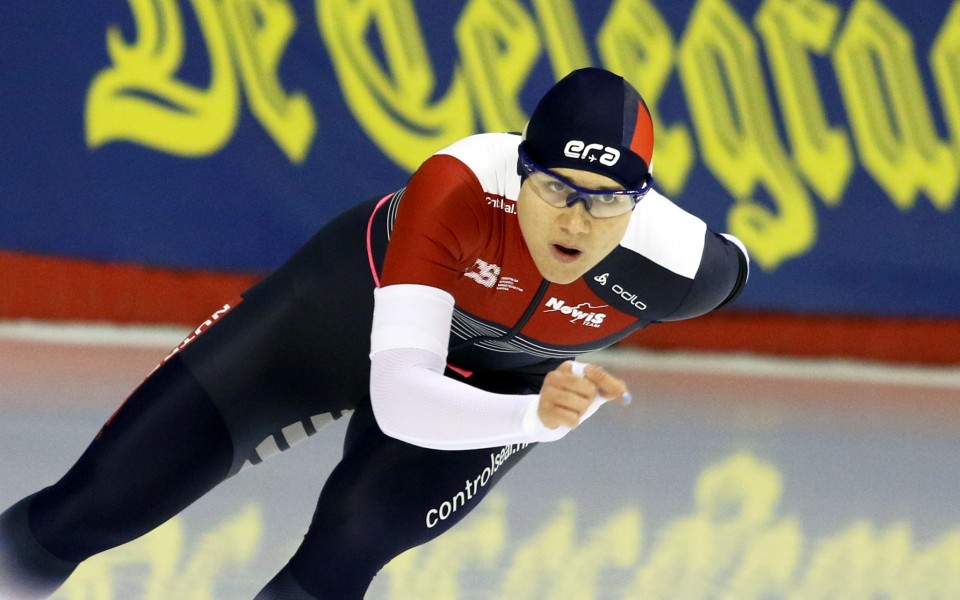 Speed skater Karolina Erbanova won gold medal with ERA logo on hood
Remarkable Czech speed skater Karolina Erbanova, who the ERA company has subsidized for three years, has pleased her fans once more. Last weekend (January 6 – 8, 2017) Karolina took part in the European Championship races in her current homeland city of Heerenveen, the Netherlands, and won gold medal in combined sprint races of speed skating on 500 and 1000 metres tracks and thus has become the European champion for this year. In a broad competition of participants from the whole Europe Karolina met with great success and has beaten Russian Olga Fatkulina and Dutchwoman Jorien Ter Mors. ERA is honoured to congratulate to Karolina to the best achievement in her entire sport carrier.
Karolina Erbanova (born in 1992 in Vrchlabi, Czech Republic) is a short track speed skater. She ran on skis and played ice hockey in youth. She was very fast on skates and at the age of 13 she was recommended to Petr Novak (the couch of Olympic winner Martina Sablikova) as the prospect and since 2006 she was member of his NOVIS Team. From beginning she was predicted to be a middle track skater but later she has specialised on sprints. Since May 2014 she has been training in Holland Continu team in Heerenveen, the Netherlands, so called "speed skating Mecca" country. ERA has signed a contract of partnership with this talented youth to support her training abroad at the same year.