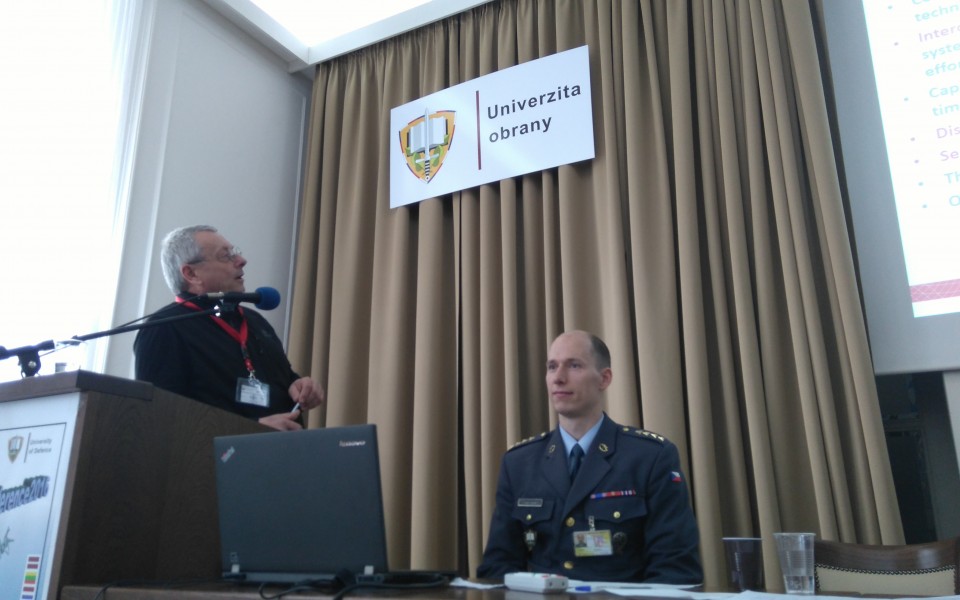 The annual PVO 2016 conference – a focus on shared air defence concept
ERA Company became a partner of the PVO 2016 conference in Brno in mid April. The event was organised by the Department of Air Defence Systems at the club of the Faculty of Military Technology of the University of Defence in Brno. This year the highlight topic was Shared Air Defence against Changing Threat.
ERA participated as one of the partners along with other prominent producers of defence and security technologies such as Indra, URC and Retia. ERA expert Libor Slezák from the Production Marketing of Sales Department delivered the lecture "The Role of Multistatic Surveillance in Modern Air Defense Concept".
The Department of AD Systems makes up one of the research/pedagogic work centres of the Faculty of Military Technology. It is tasked with preparing university-graduate specialists of Air Defence Troops for the combat utilization of weapon systems and Air Defence units, using automated command and control systems.