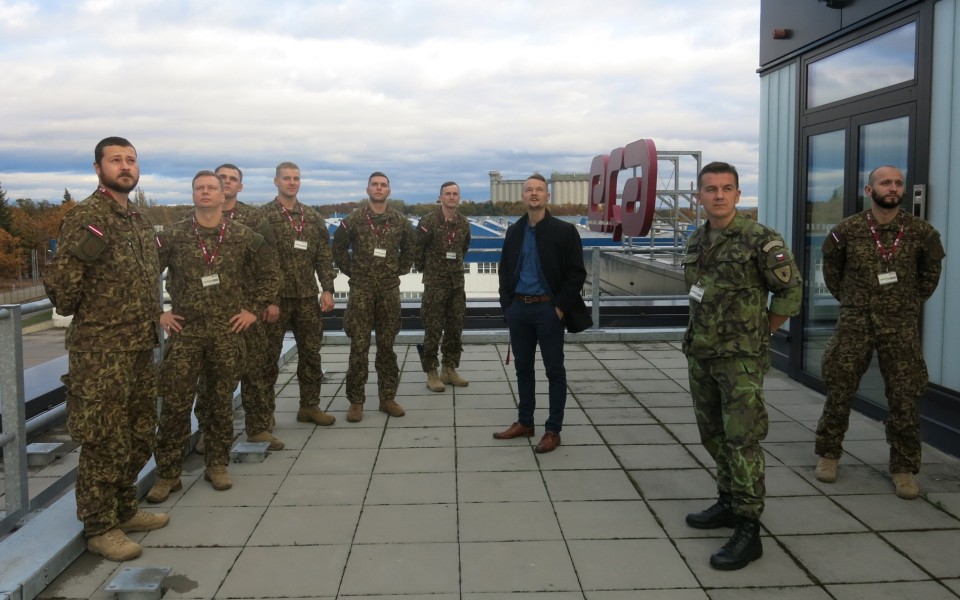 The meeting of ERA and the Latvian National Armed Forces brought some fruitful results
The programme of the visit of several representatives of the Latvian National Armed Forces (Latvian Air Force specifically) was devoted to the ERA military product portfolio via an introduction given by the ERA team with an accent on its contribution to air defence, related to passive surveillance technology.
The focus was on the well-known Passive ESM Tracker (PET) VERA-NG and its ability to provide the most accurate targets´ location and identification in different use cases. The guests were also introduced to the newest long-range surveillance sensor, Over the Horizon system PLESS, which complements PET for maritime observation purposes.
ERA experts on Electronic Warfare held presentations on passive systems´ DEMO consoles to demonstrate their long-term experience with EW data management, analysis and distribution. They introduced Latvian experts to handy tools such as MIPS (Mission Planning System), EW Simulator and EDMT (ERA Data-Mining Tool).
There was also a guided excursion of the ERA premises and a brief discussion of schooling, training, and other forms of collaboration between ERA and the Latvian National Armed Forces. As part of the "sightseeing" tour around the facilities, the guests observed the VERA -NG antennas installed on the R&D centre´s rooftop, the various mobile components of passive systems and anechoic chamber for testing signals.