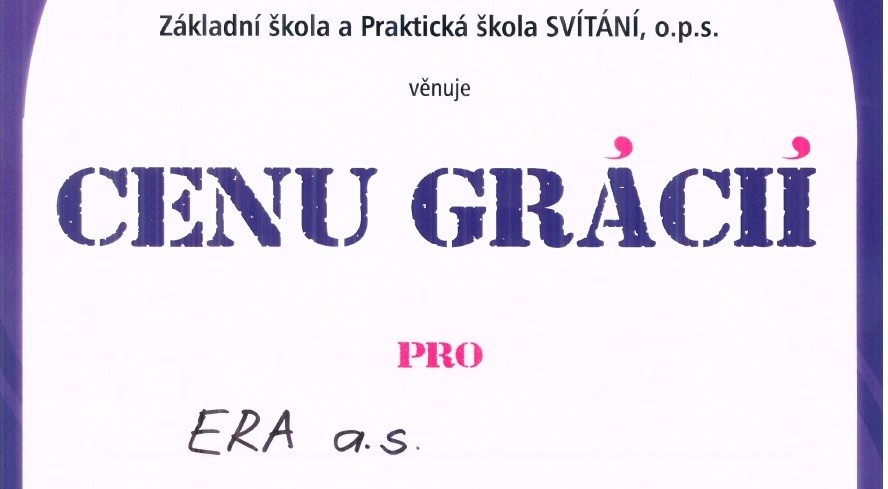 The Three Graces Award – the Honour Prize for Partnership
Pardubice, November 5th, 2015 ERA received a special prize for subsidizing the local school Svítání in its home town of Pardubice. As part of the gala evening entitled The Night of Grace, organized once a year, the school's remarkable sponsors were recognized and praised for their support. A ceramic plaque of three ancient goddesses "The Graces" was made by Svítání students in their art classes.
Svítání Primary and Practical Education School provides education for children with special needs or certain handicaps and is located near the ERA headquarters.