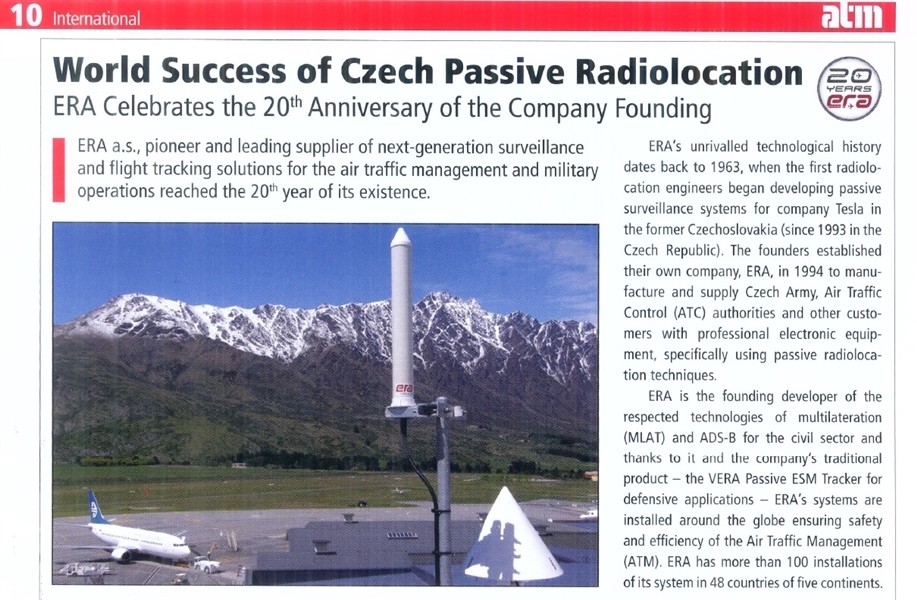 Three article on passive radiolocation and ERA achievements in this field have been published in ATM
ATM, June, 2014 Czech magazine ATM published recently three articles on passive radiolocation and ERA role in this field.
Editorial in issue 6/ 2014 mentions the contract for deployment of two VERA-NG systems for NATO usage that ERA signed in May in Brussels.
Two pages text on passive radiolocation in the same issue describes the differences between cooperative and non-cooperative, primary and secondary, monostatic and multistatic radar technologies. The author of an article is one of ERA experts.
Special international edition of ATM published an article on company important milestones throughout its history – some of the ERA Firsts and Bests.