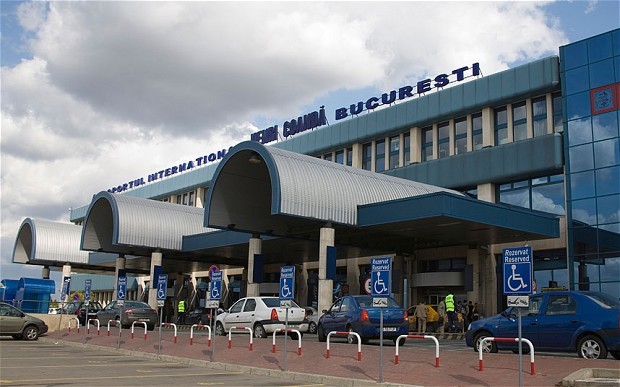 ERA has supplied 150 SQUID vehicle tracking units to Bucharest Henri Coanda International Airport
The Bucharest Henri Coanda International Airport, Romania, has announced the delivery of 150 vehicle-mounted SQUID transmitters by ERA Company to be used as its surface vehicle tracking system. The contract was awarded to ERA after an international tendering process and was assigned by officials of the Bucharest airport.
"We are very pleased with the performance of the SQUIDS vehicle tracking units by ERA already in use at Bucharest Henri Coanda International Airport. It meets all the international standards as well as the custom requirements created by the client to customize the system to specific needs," stated Ramona Preoteasa, the Director of the Acquisition Department.
The newly deployed system improves the situational awareness of the ground operations and the efficiency of the runways, the apron, taxiways and parking gates. The ERA-designed SQUID self-contained vehicle tracking unit ensures airport safety by continuously broadcasting the exact position of all ground vehicles, for instance tugs, de-icing equipment, and fire and rescue vehicles.
Each vehicle is clearly and uniquely identified so the control tower obtains a much better overview of the movement of the ground vehicles on the airport surfaces. The design of the equipment provides easy integration and interoperability with any other multilateration or ADS-B system based on the ICAO Annex 10 defined Mode S Extended Squitter datalink.
SQUID by ERA also fully supports the concept of area management in order to limit non-essential transmissions. The system allows operators to define discrete boundaries outside of which the SQUID unit would shut down.
About Bucharest Airport
Bucharest airport, officially named Bucharest Henri Coandă International Airport, is Romania's busiest airport. It is located in Otopeni, 16.5 km north of Bucharest's city centre. The airport serves as headquarters for TAROM, the country's national airline and Tiriac Air. It is currently one of the two airports serving the capital, with the other being Aurel Vlaicu Airport. Both airports are managed by Bucharest Airports National Company. In 2012 all Bucharest air traffic except for business was transferred to Henri Coanda Airport, which resulted in a 41% increase in passengers. In 2015 Henri Coanda Airport's air traffic exceeded nine million passengers. The airport is named after the Romanian flight pioneer and aeronautical engineer Henri Coandă, the builder of Coandă-1910 aircraft and the person who discovered the Coandă effect of fluidics.