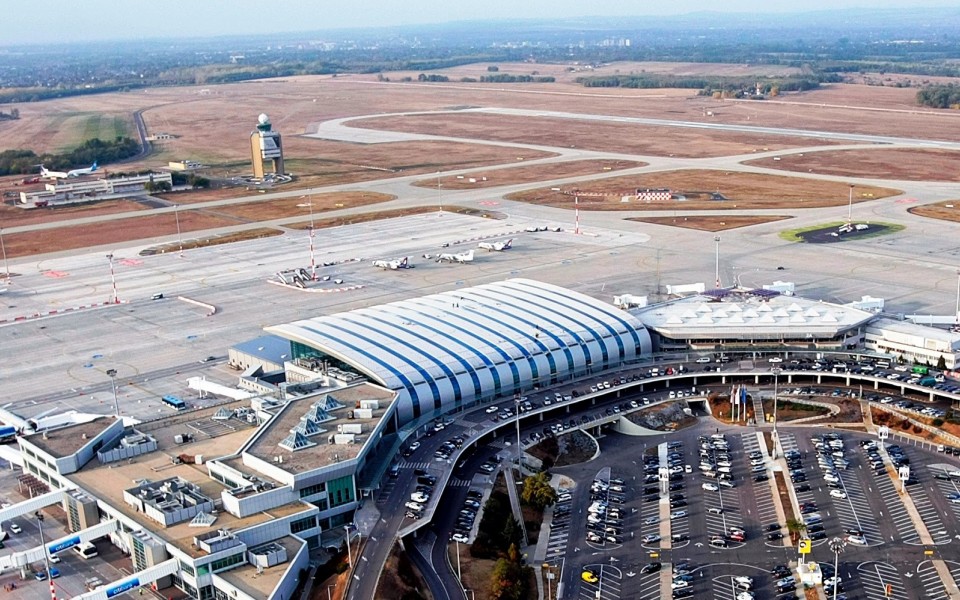 ERA is about to enhance its MLAT system deployed at Budapest airport in Hungary
ERA has been awarded a contract to modernize and extend its multilateration surface system at Ferenc Liszt International Airport in the Hungarian capital Budapest. The contract was assigned by HungaroControl, Hungarian air navigation services provider, in December 2021.
The current installation of ERA MLAT system (originally deployed in 2006) was a mandatory component for A-SMGCS systems as an integral part of a 'virtual' tower implementation project that HungaroControl launched in 2014. There are also 129 pieces of squitter beacons SQUID serving as the vehicle tracking system at Budapest airport since 2008.
ERA will now provide HungaroControl with a completely new NEO system as a replacement for the older MSS system (Multilateration Surveillance System). The extended deployment consists of four new Ground Stations increasing the overall number of GS to 30. The modernization is supposed to enhance the surface coverage of key parts of the critical area under surveillance. The enhancement of the system's hardware demonstrates a good example of prolongation of MLAT systems' life cycle in general.
The customer will benefit from the higher flexibility and increased robustness of the system, naturally reliable thanks to its unique ERA system design. NEO is a mature, certified multisensor and multisolution surveillance system with multilateration and ADS-B capability. It is proven to provide accurate and reliable real-time location and identification of all objects equipped with a Mode A/C/S transponder.
NEO systems have been delivered to major international airports such as: Daxing Beijing, Pudong Shanghai, Jeju South Korea, Chisinau Moldova, Gassim Airport Saudi Arabia and many other hubs of air transportation.
About Budapest airport
Budapest Ferenc Liszt International Airport, formerly known as Budapest Ferihegy Airport, is an international airport serving the Hungarian capital city of Budapest and is by far the largest of the country's four commercial airports. The airport is the headquarters and primary hub for Wizz Air and base for Ryanair and served 16.2 million passengers in 2019.
HungaroControl is the air navigation services provider of Hungary, and since 2014, the company has been responsible for providing air navigation services in the upper airspace over Kosovo as well.