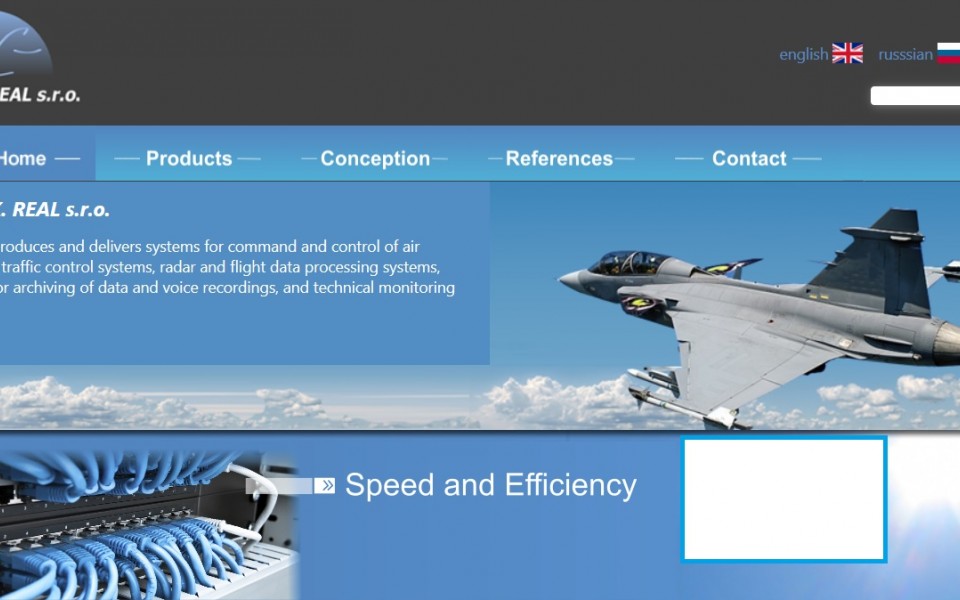 ERA has acquired C.D.K.K. REAL, developer of the C2 and ATM systems
Pardubická ERA koupila vývojovou firmu C.D.K.K. REAL
ERA Company announced its acquisition of R&D company C.D.K.K. REAL, Ltd. ERA has thereby broadened its product portfolio (up until now focused on passive radiolocation sensors) with command and control C2 systems and civil and military Air Traffic Management systems.
With a long term focus on civil and military surveillance and reconnaissance technology, ERA has now strengthened its market offerings with the acquisition of the remarkable Czech developer and supplier of C2 and ATM systems.
"Our strategy is to approach the market with our own C3i and ATM solutions. The abilities of C.D.K.K. REAL experts precisely satisfy our demands and expectations," stated Viktor Sotona, ERA Managing Director.
Based in Prague, C.D.K.K. REAL has delivered its C2 and ATM software since its establishment in 2014. The company's current 25 employees have a great deal of previous experiences with developing such systems. C.D.K.K. REAL has been certified as a producer of military air based systems by the Ministry of Defence of the Czech Republic. Cooperation between ERA and C.D.K.K. REAL has already brought about some results: the brand new AirC2/ATM system called ERIS (ERA Integrated Systems) providing enhanced architecture, central configuration and a new approach to software interface.
About the company C.D.K.K. REAL
The company provides complete solutions for designing computer systems for command and control of air force, air traffic control systems, data and voice recording systems and technical monitoring systems.
Společnost ERA a. s. rozšířila své produktové portfolio doposud zaměřené na radiolokační senzory o systémy velení a řízení vzdušných sil, takzvané C2 (command and control) systémy, a systémy ATM pro řízení vojenského a civilního letového provozu. Minulý týden podepsala dohodu o akvizici společnosti C.D.K.K. REAL s. r. o., která tyto systémy vyvíjí a dodává.
ERA je proslulá svými unikátními sledovacími systémy – senzory schopnými identifikovat přesnou polohu civilních i vojenských letounů ve vzdušném prostoru. Od svého založení dodává také systémy pro řízení letového provozu a velení vojenských vzdušných operací od partnerů a subdodavatelů, ale vlastní produkt jí doposud chyběl. "Schopnosti vývojářů firmy C.D.K.K. REAL je přesně to, co pro rozšíření našeho výrobního programu potřebujeme," uvedl generální ředitel ERA Viktor Sotona.
C.D.K.K. REAL s. r. o. byla založena v prosinci 2014 jako 100% česká firma s pobočkami v Praze a Strakonicích. Firma má 25 zaměstnanců s bohatými předchozími zkušenostmi s vývojem jak systémů C2 pro velení a řízení vzdušných sil, tak ATM pro řízení letového provozu. Je držitelem osvědčení ministerstva obrany k vývoji, výrobě a instalacím vojenských leteckých pozemních zařízení.
Výsledkem dosavadní spolupráce obou firem je mimo jiné software, který byl nedávno uveden na trh pod označením ERIS (ERA integrované systémy). Jedná se o zcela nový AirC2/ATM systém s vylepšenou architekturou, centrální konfigurací a novým pojetím vývojového prostředí. Produkce firmy je určena převážně pro export, při vývoji je ovšem kladen důraz i na zajištění kompatibility se systémy, které používá anebo zamýšlí pořídit Armáda České republiky.
ERA zakončila minulý fiskální rok 2015 s obratem kolem miliardy korun a ziskem 300 milionů korun. Počet projektů i objem zakázek roste a ERA by ráda svým zákazníkům nabídla komplexnější řešení z vlastního portfolia. Zakoupení firmy C.D.K.K. REAL je proto logickým krokem pro její další rozvoj.