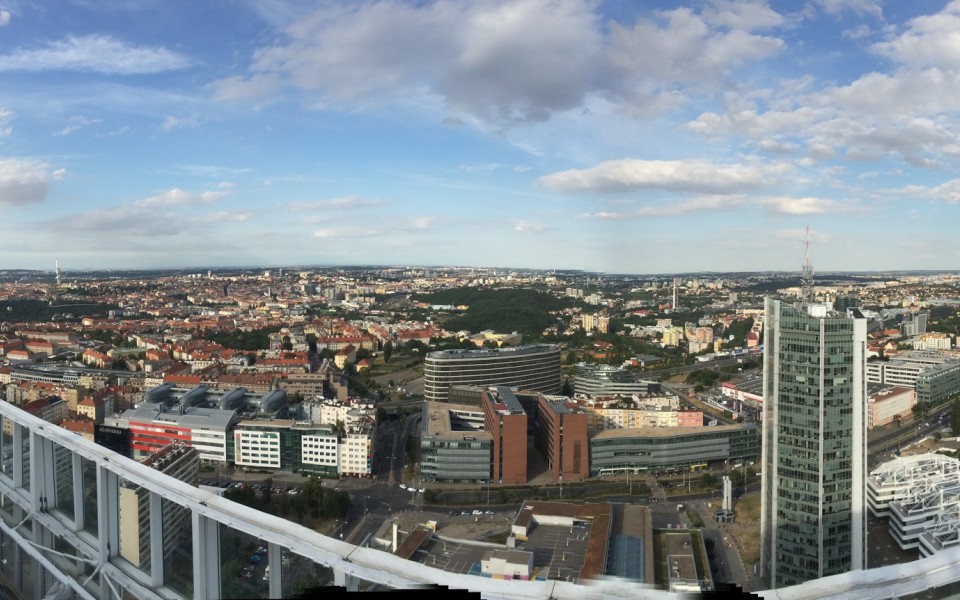 CityTower – joint project of ERA and the Czech Technical University
In July, ERA completed the next phase of the joint project with the Czech Technical University in Prague. It aims to locate the ADS-B receiver on the roof of the highest building in Prague - CityTower. Within the framework of the established cooperation between ERA and the Institute of Air Transport, ERA experts successfully installed two AL4 antennas and one ADS-B receiver, which were lent by ERA to the Faculty of Transport of the University, in just two days.
The University received a complete coverage of Prague landings and departures and can monitor air traffic from the Baltic Sea to almost the Adriatic, from Frankfurt to Liptovský Mikuláš. It forms an area of coverage of about 800 x 900 km per one receiver, which is really respectable. Previously the best reception station of the school system - Strahov gives about 1,100 messages per second. The new location, CityTower, now gives 2,600 messages per second - two-channels with two antennas.
In this project, students of bachelor's, master's and doctoral programs in the Prague Technical University can now use data from the receiver to create various analyses of air traffic, which is a great preparation for their working life. This creates an area of cooperation for ERA from which it can recruit new, partially qualified staff.