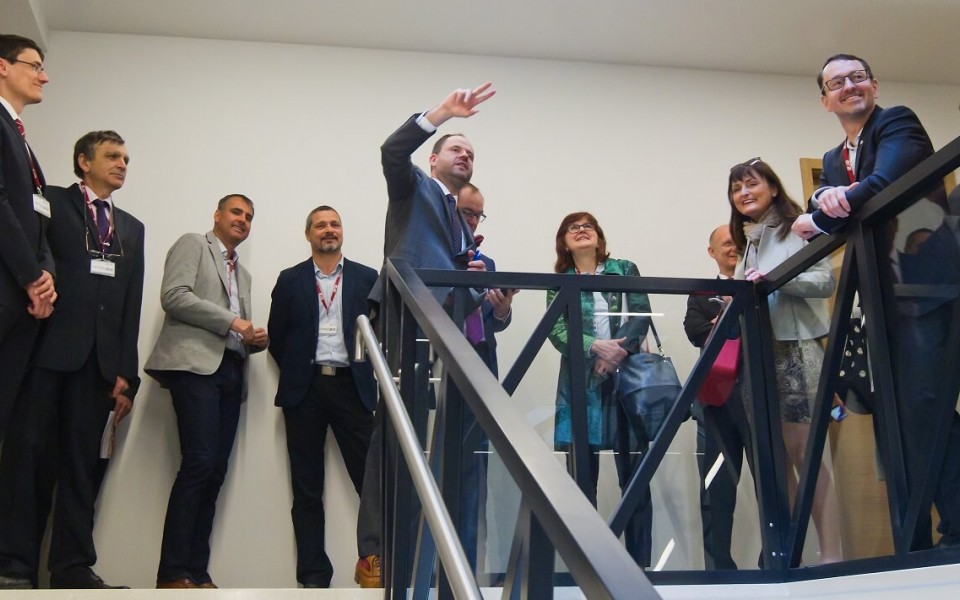 ERA completes R&D centre worth almost CZK 250m
ERA has completed its new research and development centre in Pardubice, the Czech Republic. The construction, including the alterations of the adjacent seat premises, has cost almost CZK 250.000 thousands. The centre employs 300 out of 400 company employees. ERA opened this modern four-storey building at the beginning of January after 18 months of construction. At the end of April the company introduced its seat to public.
The number of ERA employees has increased intensively over the last three years and R&D activities have been emphasized which have driven the need for additional development and administrative space. The new headquarters recently opened in the city of Pardubice not only solved this problem but have become the truly crown jewel out of the ERA premises. The building is full of the newest technologies: it literally regulates heating, lighting, air conditioning and security systems itself. The sophisticated materials used for the construction were imported from all over the world. It is therefore no surprise that the building aspires to receive an award in architectural competitions.