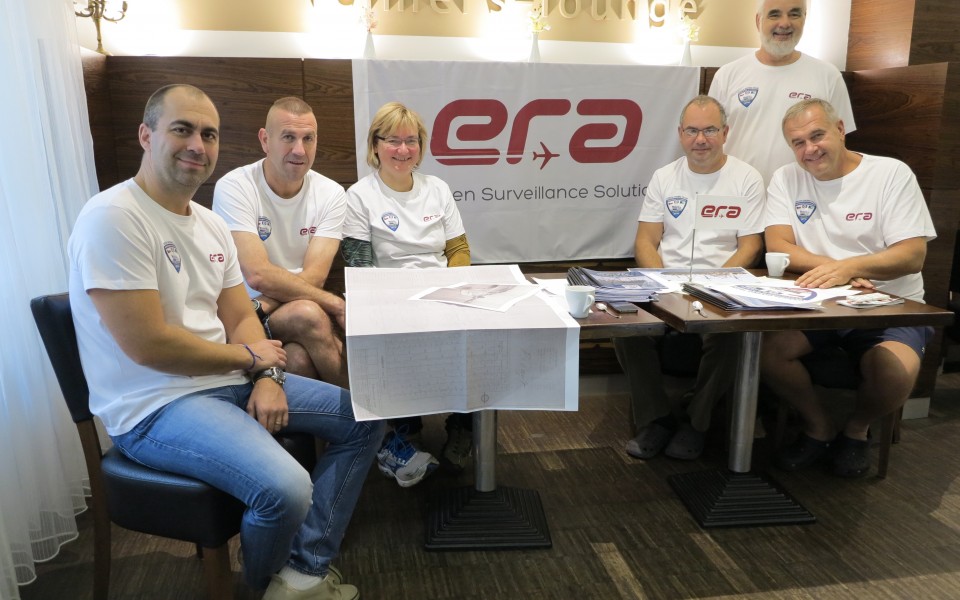 ERA diving team prepares new expedition
Attersee, Austria, October 2015 The ERA diving team takes action once again. A group of Czech professional scuba divers led by ERA groundsman Boris Gol established a new goal. After the successful discovery of the steamship Arna in the Mediterranean Sea two years ago, they plan to search for the remains of another Czechoslovak steamship the M/S Pionýr. It shipwrecked on a coral reef near the island of Mayaguana, part of the Bahamas in the Atlantic Ocean in August 1969. This 92-metre-long freight steamship was owned by the state-owned Czechoslovak navy company. The ship sunk after a collision while heading back from Cuba, fully loaded with ironstone.
Although the expedition will not begin until the end of November, the team has already organized a reunion at an off-site meeting in Austria to discuss the details. The leaders took charge of the logistics preparation while the divers trained at Attersee Lake.
The Pionýr expedition is not the first attempt to fill the blank pages of navy history for Boris Gol and his friend Zdeněk Partyngl. They have begun to search for similar stories concerning wrecked ships and consequently organized diving expeditions to explore the S/S Arna which shipwrecked on the Andalusia coast in 1928, the SMS Szent István, the Austro-Hungarian battleship, which was torpedoed by Italians during World War I in 1918 and the SMS Zenta, a small protected cruiser of the Austro-Hungarian Navy which was sunk by gunfire off the coast of Montenegro.
In connection with their achievements, several historical documentaries have been repeatedly shown on TV. The video taken during the last ARNA expedition plus the newly filmed exploration of the Pioneer ship should be part of a brand-new film, planned for broadcast on the Czech Public TV station.