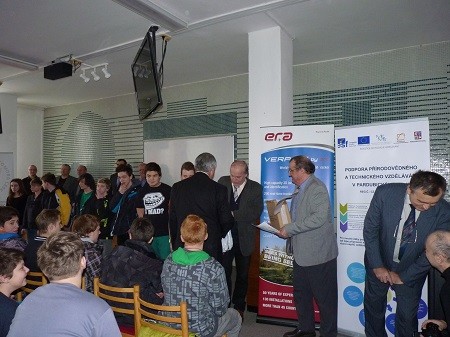 ERA – the partner of local Secondary School of Electrical Engineering
Pardubice, January 28th, 2014 The Secondary School of Electrical Engineering based in ERA hometown Pardubice organized the competition for elementary school graduates in January, 2014. ERA Company, which is in constant search for young talented people interested in this field, subsidized the event by providing the prizes for the winners. ERA gave out special measuring equipment to students who scored best in two categories.
The support of the activities taken in the School of Electrical Engineering is a part of ERA`s unofficial HR policy as well as long term cooperation with this institution that has traditionally educated the highly valued and needed experts. Some of the school`s alumni already work for the company and ERA hopes for advanced future recruitment.
The partnership with educating institutions also matches the role of the company in fast developing industrial district of Pardubice. As Pardubice region deputy Jiří Skalický recently stated within his visit of the company: "The emphasis which ERA places on the development of new technologies creates an ideal environment for young talented people, ERA therefore cooperates with University of Pardubice and other educational institutions in the city."