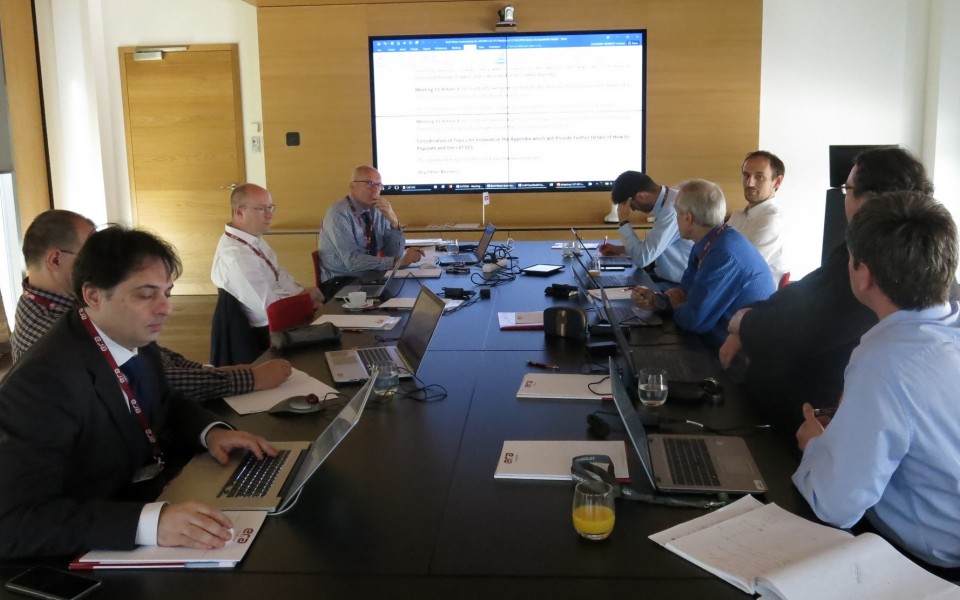 New Technology Standard Meets in New ERA Headquarters
Eurocae working groups meetings take place all around the Europe. After hosting and co-hosting several meetings in Prague ERA (a member of OMNIPOL group) has proudly hosted the first WG-103 meeting in its brand-new headquarters in Pardubice.
This joint Asterix and Eurocae meeting was focused on finalizing of drafts for Open Consultation process leading to release of the first INCS (Independent non-cooperative surveillance) standard. This standard shall define one set of requirements for upcoming MSPSR technology as well as for classic primary radars. Beside the ED standard, new ASTERIX cat 15 a 16 were accomplishing to define unambiguous interface for the fusion of ATC systems. Main issues in testing and verification chapters were solved on this meeting.
"We were all impressed by a whole range of things ranging from the amazing offices and facilities, the quality of the manufactured products through to the deliciousness of the ribs and the beers, " stated Andrew Desmond Kennedy, the Secretary of the WG group.
About WG-103
WG-103 Independent Non-Cooperative Surveillance will develop a system agnostic Technical Specification for non-cooperative surveillance sensors – supplemented as necessary with technique (multi/bi-static or mono-static, passive and/or active) or frequency specific aspects (operating spectrum will influence the clutter and target modeling) that may necessitate annexes specific to different high-level sensor types. The Technical Specification will include guidelines to assist ANSPs procuring such Systems.
On EUROCAE
EUROCAE was founded in 1963 at Lucerne, Switzerland as a not-for-profit organisation focusing on the development of aviation related standards. It is now headquartered in Malakoff, in the south of Paris, France. 200 member organisations from around the world send experts to the Working Groups to develop standards in a voluntary effort. Currently more than 1400 experts are active in 36 Working Groups.
Activities cover areas like avionics and ATM ground systems, but also more exotic fields like weight and balancing systems or hydrogen fuel cells. EDs are developed as consensus based standards and the Open Consultation procedure ensures that the result is fit for purpose. Close cooperation with other standards making organisations, like RTCA or SAE, ensures global harmonisation.