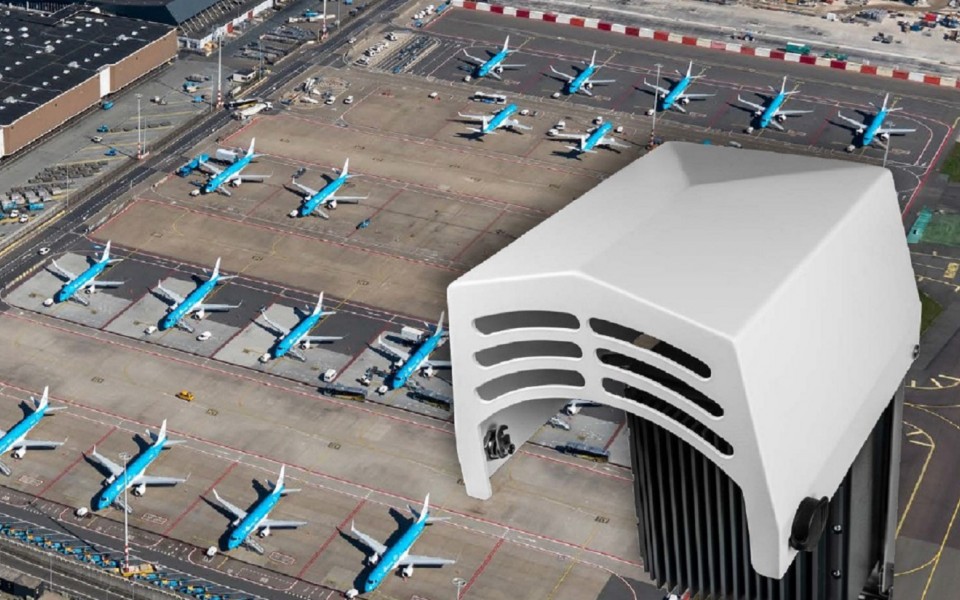 5 answers to 5 challenges of ATM for the 21st century. ERA will launch its new product MSS-5 at the World ATM Congress in Madrid, Spain
ERA latest novelty MSS-5 is the 5th generation of the Multilateration Surveillance System (MSS) tailored for Air Traffic Management combining proven multilateration and ADS-B technologies. MSS-5 responds to the 5 main challenges of air traffic surveillance nowadays: traffic density, deployability, time synchronization, safety and security. The Czech company ERA will present it as a premiere within the international exhibition and conference WATM in the Spanish capital on 26 – 28 October 2021.
MSS-5 system provides accurate real-time localization, tracking and identification of all objects equipped with transponder at the airport surface, in the terminal manoeuvring area and en-route and thus serves as a "gate to gate" solution for air traffic surveillance.
MSS-5 is the successor of the well-known and proven systems MSS and NEO (the 3rd and 4th generation ERA systems) deployed in 67 countries worldwide. MSS-5 is ready to face the challenges of the 21st century thanks to its 5 new features: 2 modules solution, dual station data output, 2020+ standards readiness, small, light and compact design for mast up deployment, GNSS synchronization (GPS, GLONASS, GALILEO, BEIDOU).
The MSS-5 architecture can be configured for specific applications: surface multialteration (MLAT) as part of A-SMGCS and vehicle tracking system (VTS) for any airport; airport approach surveillance, Precision Runway Monitoring (PRM), Wide Area Multilateration (WAM) / Automatic Dependent Surveillance Broadcast (ADS-B) for TMA /en-route and last but not the least Height Measurement Unit (HMU).
The reliable performance of MSS-5 is based on 60 years of the unique Czech tradition of research and development in the field of passive radiolocation (e.g. multialteration) plus 18 years of ERA experience obtained thanks to 130+ operational multilateration systems. The system withstands all weather conditions and is suitable for any terrain profiles on 5 continents.