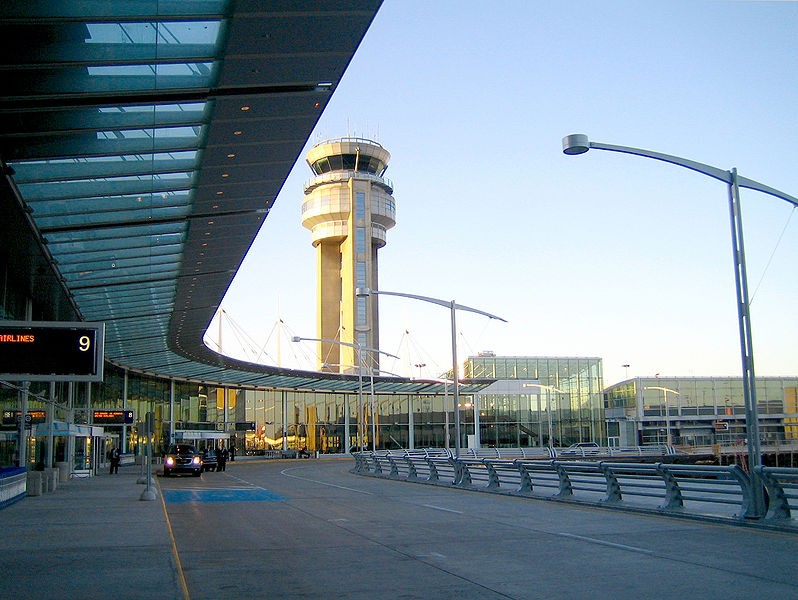 ERA's vehicle tracking units SQUID delivered to Aéroports de Montréal
Pardubice, August, 22th, 2014 Aéroports de Montréal (ADM), Canada, has selected ERA Company, the leading vendor of surveillance and flight tracking equipment worldwide, to supply another 75 vehicle-mounted SQUID transmitters for surface vehicle tracking in Montreal airport. ERA's SQUIDs are interoperable with the existing advanced surface movement guidance and control system (A-SMGCS). ERA has already delivered 10 SQUID units to the airport in September 2013.
The ERA-designed SQUID self-contained vehicle tracking unit improves airport safety by continuously broadcasting the exact position of ground vehicles, including tugs, de-icing equipment, and fire and rescue vehicles. By using permanently mounted or portable squitter beacon transmitters, SQUID minimizes the risk of safety vehicle collisions. The SQUID is extremely reliable under all weather conditions, it is easy to configure and provides the best performance and accuracy.
The success of this system is shown by its history of flawless operation at some of the busiest airports around the world. Since 2004, ERA's SQUID system has been appreciated by dozens of airport clients from around the globe, not just in European countries. ATMs in Singapore, South Africa, New Zealand, and Indonesia - just to name a few - look to ERA for their safe surface vehicle movement needs.
ERA also integrates cooperative surveillance technologies, such as multilateration (MLAT) and ADS-B platforms, into the airport's A-SMGCS infrastructure. This gives controllers superior coverage and reliability, more precise vehicle identification, and increased weather resilience when compared to surface movement radar (SMR) alone.
On Aéroports de Montréal
Aéroports de Montréal is the local airport authority that has been responsible for the management, operation, and development of Montréal–Pierre Elliott Trudeau International Airport and Montréal–Mirabel International Airport since 1992.