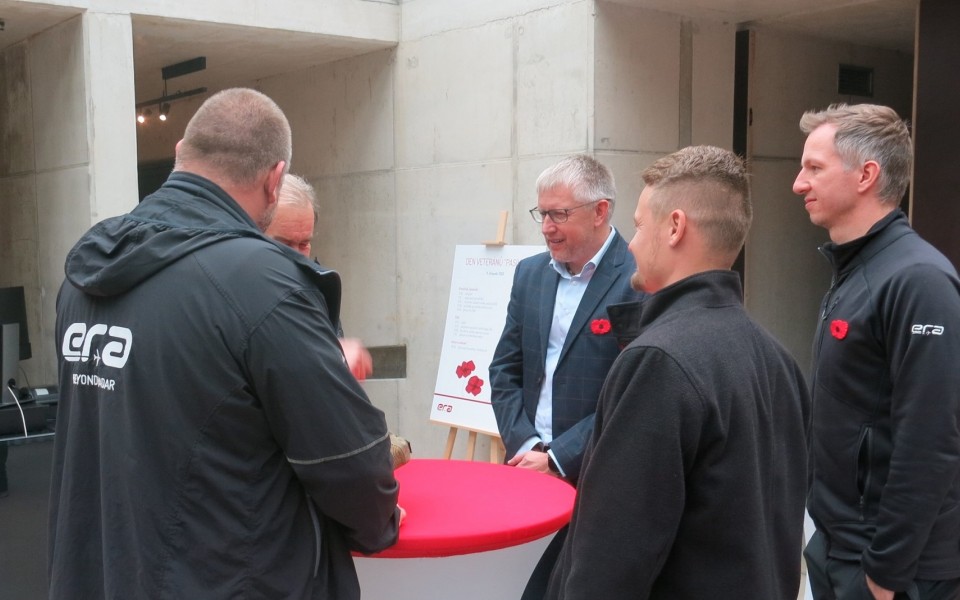 The Association of Old Crows has established a Bohemian Chapter. The first event took place as part of the celebration of Veteran's Day
ERA Company is proud to announce that the Bohemian chapter of the Association of Old Crows (AOC), which was recently established in the Czech Republic, held its first meeting as part of the Veteran's Day celebration, an event organized by the company on 11 November 2022.
The celebration of Veteran's Day under the wing of Crows has been closely connected with ERA due to its topic. It focused on Passive Sensing Technology, which has a historical tradition of invention in Czechia. The Passive Surveillance Systems, an useful tool for Electronic Warfare, were developed in the company Tesla in the Czech city of Pardubice. The systems are currently produced and further enhanced in its successor company ERA in its HQ still located there.
The intention of the celebratory event, intentionally entitled Passive Veteran's Day was to invite active as well as retired specialists in the area of passive surveillance and reconnaissance under one roof. The participants had an opportunity to talk not only about the history of several generations of passive sensors (including the legendary Tamara and the current ERA product VERA-NG) but mainly about their future in the field of Electronic Warfare (EW). This is the impetus behind the main reason for the meeting taking place under the umbrella of the newly established AOC Bohemian chapter, which provides a chance for Czech EW experts to be part of the EW specialist community across the globe.
On AOC
AOC was founded in 1964, and with over 13,000 members internationally, is a not-for-profit organization for individuals who have common interests in Electronic Warfare (EW), Electromagnetic Spectrum Management Operations (EMSO), Cyber Electromagnetic Activities (CEMA), Information Operations (IO), and other information related capabilities. AOC provides a means of connecting members and organizations across government, defence, industry, and academia to promote the exchange of ideas and information and provides a platform to recognize advances and contributions in these fields.
On Veteran's Day
Veterans Day (originally called Armistice Day) is a federal holiday in the United States observed annually on 11 November, for honouring military veterans. It marks the anniversary of the end of World War I, as major hostilities were formally ended at the eleventh hour of the eleventh day of the eleventh month of 1918 when the Armistice with Germany went into effect. At the urging of major U.S. veteran organizations, Armistice Day was renamed Veterans Day in 1954 and is currently celebrated internationally in many countries.